Disney area vacation homes have  become a brand in their own right. Orlando has long been acknowledged worldwide as the number 1 family destination.
In the Greater Orlando area, tourism and accommodation rentals play a major part. Vacation homes now represent 50% of all accommodation in the Orlando Disney area.
Disney vacation homes are typically located within a 20-30 minute drive of the theme parks. These are mostly located in Polk and Osceola counties.
Most of our owners are currently enjoying over 40 weeks rental occupancy a year and they are extremely happy. Several are already buying their second and third Disney Vacation Homes. This is because we helped them in buying the right vacation home, in the right resort community at the right price.
Work with a professional team when buying Disney area vacation homes.
We will assist you with buying, negotiating, furnishing, managing and booking your Disney Area Vacation Homes.
We have 35 years experience as specialist in the Disney area vacation homes market. Let us make this purchasing experience the first of many.
Popular Disney Area Vacation Homes
Phase 2 at Veranda Palms is now under construction in this very popular resort community. This established community is just 4 miles from Disney, 3 miles from Celebration and 2 miles from Old Town.
The new models on offer come from the builders latest design collection with floor plans range from 6 bedrooms up to 14 bedrooms. You can literally accommodate your family or an entire football team.
View our dedicated Veranda Palms website…
Solterra Resort near Disney has been our best selling new vacation homes community for the last few years. The new models and larger floor plans we expect sales to remain strong. Rental demand for Solterra Resort has been huge and owners are doing very well. If you are looking to capitalize on rental income, you should be viewing this community.
Margaritaville Resort Orlando is the brand new Jimmy Buffett project in Central Florida. It is also the brand's first ever resort community. There will be 100's of vacation homes, a world class Hotel, plus a huge selection of pirate themed amenities. Parrotheads will be coming home to roost and thousands of international visitors will be able to discover Buffettmania. Sales have been fantastic and the rental program is now established.
Click here for more information about Margaritaville…
Following in the footsteps of the very successful Windsor at Westside, Pulte is now selling the new community of Windsor Island Resort. There is a great selection of stunning models in this new resort community near Disney.
View Windsor Island Resort vacation homes…
New for 2023
New vacation homes for sale at the new Grand Pines Resort on International Drive in Orlando. This new resort is launching now. You will need to be quick because demand is already extremely strong. Sales have already commenced and the first homes should be ready before the end of the year.
View Grand Pines Resort (Paradiso Grande)…
Elevated at Sonoma
Elevated is a new phase of vacation homes within the master-planned Sonoma Resort.
Sonoma Resort is a convenient location to The Loop and entertainment center which is just minutes away. The resort places you in the middle of shopping and dining options galore. Sonoma Resort's easy access to all the major highways and local roads puts you at the heart of Orlando's extraordinary attractions.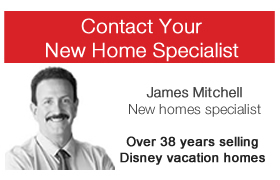 Elevated at Sonoma is just minutes from all the excitement of Disney World, Sea World, and Universal Orlando! Enjoy world class shopping at Orlando's upscale brand outlets and visit the most exclusive stores and restaurants. The fabulous Mall at Millenia is just minutes away. There is no doubt that this new outstanding community offers something for everyone!
More information about Elevated at Sonoma on our sister site
Vacation townhomes near Disney
Eagle Trace is a new community of townhomes in Orlando for sale, nestled alongside the Nicklaus golf course in Reunion. These spacious homes have been designed for easy maintenance and to allow owners to lock up and leave or rent them out.
View Eagle trace at Reunion properties…
Hidden Forest townhomes are part of the established Dream Resort. This is an ECO-FRIENDLY Resort Community located just  a few miles from Disney in Clermont. Hidden Forest features the newest innovations of modern townhome design. They are crafted with the latest construction technologies and modern interior design.
Vacation condos near Disney
The Spectrum+ Reunion Resort is a brand new community of vacation properties at the world famous Reunion Resort in Orlando. In total there will be 296 luxury modern homes at Spectrum+.
Spacious floor plans ranging from 2,138 square feet to 3,055 square feet.
Lake Buena Vista Resort is a popular condo resorts in Orlando and a multi-award winning community. The fully furnished condos are constructed around a very successful rental program. It is located only a minute or so from Disney's main gates. Lake Buena Vista Resort vacation condos are a great option.
Orlando Vacation Homes
Disney area Orlando Vacation Homes are some of the most popular  investments anywhere in the world. Orlando has earned the reputation as a great place to live and vacation. It is also a location which delivers excellent occupancy levels year on year. High occupancy means great rental income!
Central Florida is driven by the massive tourism market
Orlando vacation homes are the perfect accommodation for visiting families. Most vacation homes offer a private pool and typically 5 to 8 bedrooms. If you are looking for something larger you can now buy vacation homes in Orlando with up to 15 bedrooms. Most of our owners are currently enjoying over 40 weeks occupancy per year. This is more than enough to cover a 70% mortgage and provide positive cashflow.
Disney area vacation homes need to be located in a STR (Short Term Rental) zone. This is so that they can be legally rented out on a short term basis.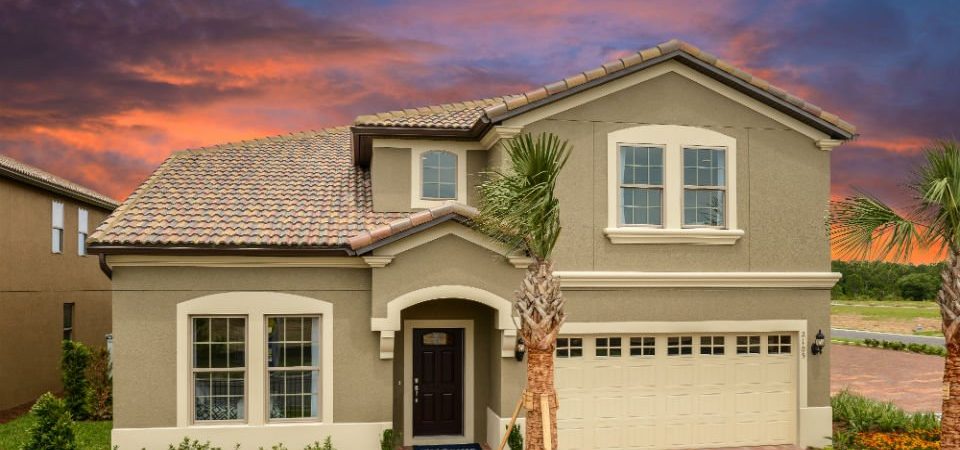 Simply looking at the internet will not tell you which communities can or cannot be rented out. Some of the larger master-planned communities have a mix of short term rental and residential properties available. This can be very confusing when you are trying to compare like for like properties. You should always use an experienced professional.
Specialist Realtors 
The only way to be sure what you are buying is to work with an experienced agent. Our teams specialize in the Short Term Rental market of Disney area vacation homes. We have been assisting buyers for 35 years and have sold just about every resort community in Orlando.
Our teams assist our clients in buying vacation homes near Disney. These vacation homes can provide excellent rental returns through high occupancy rates.
We provide our buyers with access to the best lots, the best prices and the deepest discounts available. We will hold your hands from start to finish when you buy Disney area Vacation Homes through us.
Our services include assisting you with:
Opening bank accounts
Lawyers
Setting up companies
Furnishings
Management
Bookings.
We are successful because our clients are taken care of and they provide us with excellent referrals.
Please note that NOT ALL communities in these counties are designated short term rentals zones.
To view Disney Resale Vacation Homes click here….
Buyer Beware: Disney area vacation homes
Just because a property is located in Polk or Osceola Counties IT DOES NOT MEAN that the home you are considering buying is permitted to be rented out. We will show you properties which meet the short term rental criteria.