Peachtree Park is a boutique enclave of just 28 Key West inspired homes which are nestled on discreet, conservation lots in the extremely popular and prestigious Windermere area of Orlando.
Located within the expanding area of Horizon West, Peachtree Park owners will be able to enjoy its convenient location, easy access to major roadways, first-class recreation facilities and the excellent A-rated schools.
Peachtree Park is located right behind Disney's Animal Kingdom and is truly a perfect community in which to own a first or second home. Peachtree Park by Ashton Woods will not last long especially at this price point. We have special prices on these stunning homes at Peachtree Park, so if you are in the market for a great value home in Windermere, contact us today.
Peachtree Park Floor Plans
Lancaster
From $289,990
1,710 Sq. Ft.
3 Bedrooms
2 Bathrooms
Ashbury II
From $301,990
2,066 Sq. Ft.
3 Bedrooms
2 Bathrooms
Grand Key
From $309,990
2,104 Sq. Ft.
3 Bedrooms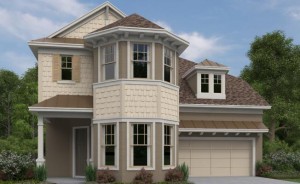 Biscayne
From $343,990
2,450 Sq. Ft.
3 Bedrooms
2 Bathrooms plus 1 half
Key West
From $369,990
2,737 Sq. Ft.
3 Bedrooms
2 Bathrooms plus 1 half
Sugarloaf
From $369,990
2,780 Sq. Ft.
4 Bedrooms
2 Bathrooms plus 1 half
Bimini
From $379,990
3,315 Sq. Ft.
3 Bedrooms
2 Bathrooms plus 1 half